Most Creative Fortnite 2.0 Maps Fortnite Creative 2.0 has completely revolutionized the game industry with its brand-new features, enhanced tools, and endless opportunities for making unique maps. Thanks to an ever-expanding library of map codes, players have an abundance of options while looking for the finest maps to play.
Whether you're seeking for difficult parkour courses, imaginative puzzles, or lifelike simulations, we've combed the internet to find you the best Fortnite Creative 2.0 map codes that will keep you engaged for hours on end. Get ready to explore the coolest Fortnite Creative 2.0 maps by grabbing your pickaxe.
Fortnite Creative 2.0 is for those of you who still don't know what it is. Players may make and share their own unique maps and games with other players in this Unreal Engine 5 sandbox game mode for Fortnite. This fortnite creative mode upgrade adds additional tools, features, and gameplay elements to the original creative mode.
Most Creative Fortnite 2.0 Maps Players now have access to a number of new features thanks to the release of Creative 2.0, including the ability to create bespoke terrain, more intricate building options, and a larger selection of game templates. Players of Fortnite that love having the opportunity to design their own game modes, maps, and challenges have found this mode to be immensely popular.
Most Creative Fortnite 2.0 Maps
Fort Shooter – 0389-0589-7317v13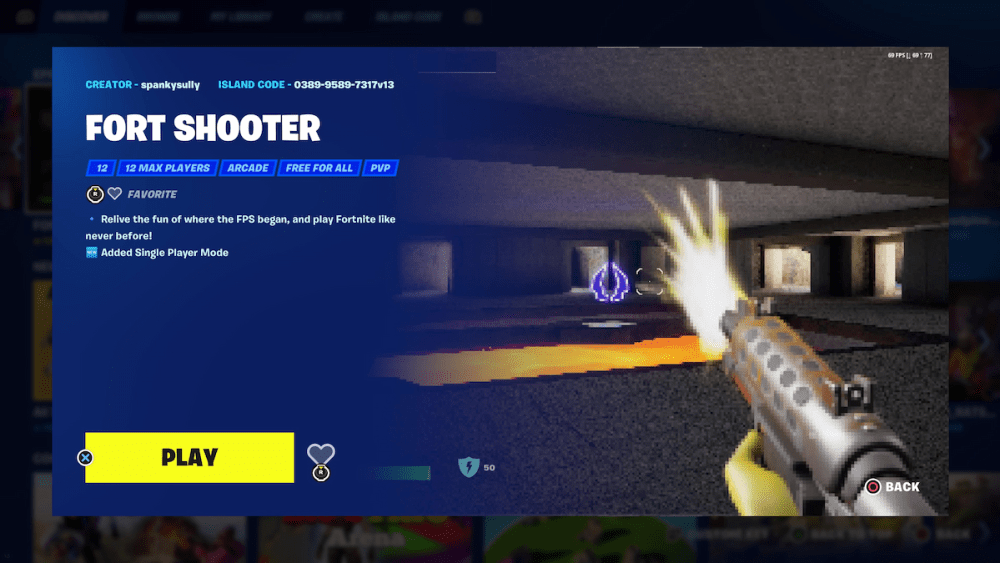 Enjoy a traditional Fortnite deathmatch that has been transformed into a first-person boomer shooter with the appropriate graphics. Even though Fortnite's first-person view is still merely a crosshair, the visual appeal of this map should be enough to entice players. It's a complete experience that perfectly represents what Creative 2.0 maps should offer—even the character models have been correctly rebuilt in Doom format.
Gemstone Tycoon – 6265-7588-5080v3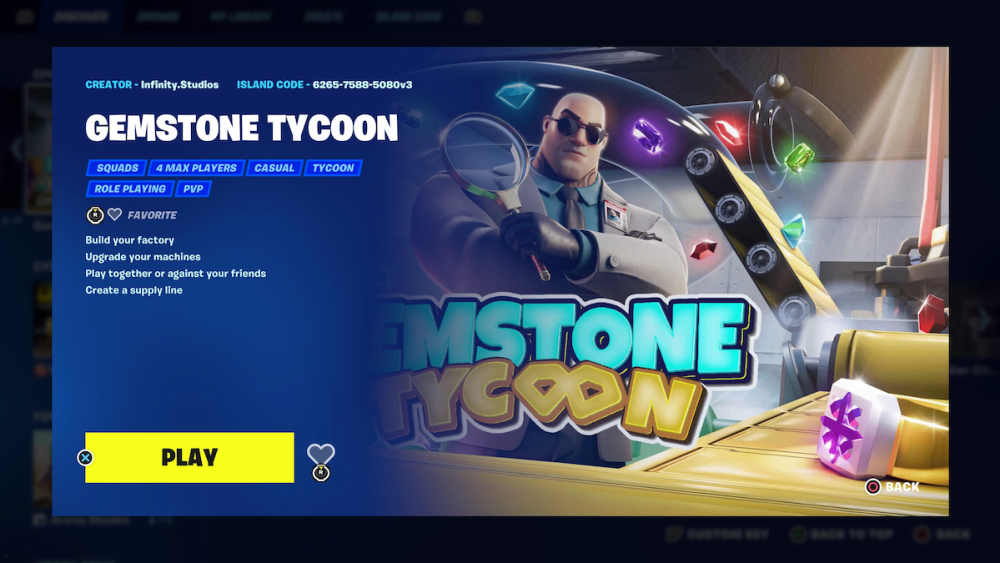 Take part in a factory scenario and tour a sizable facility that transforms diamonds into a variety of products. Although Fortnite has seen other roleplaying maps before, this one is exceptionally intricate. Everyone should play it because it comes with a thorough minimap.
Pirate Adventure – 2810-0903-5967v2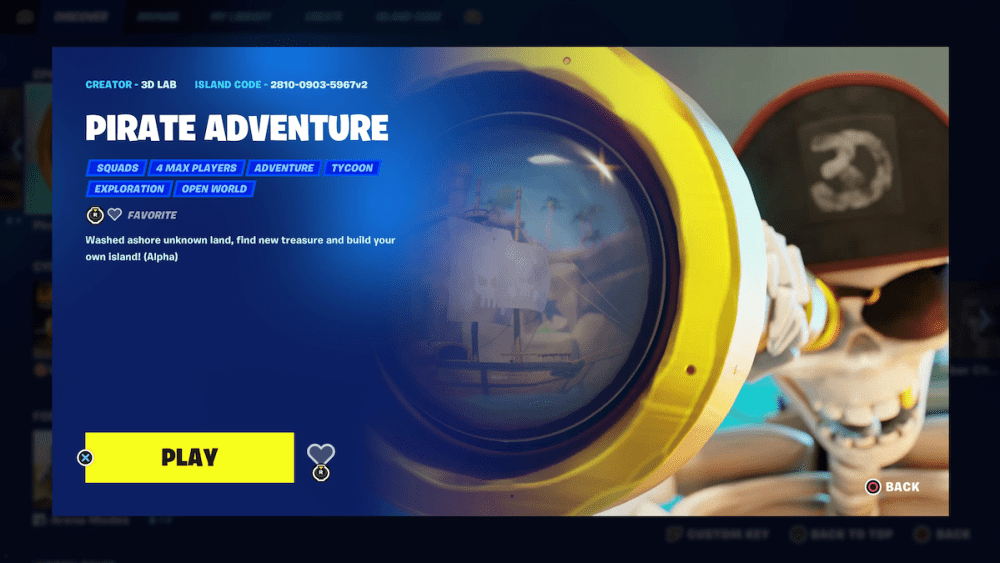 A extremely thorough map in Pirate Adventure will prevent players from getting lost. The first sequence, in which a character washes up on the beach, successfully captures the feeling of being trapped. You can fully immerse yourself in the roleplaying experience of being a pirate on this map because it has its own levelling system.
Reclamation – 1135-0371-8937v2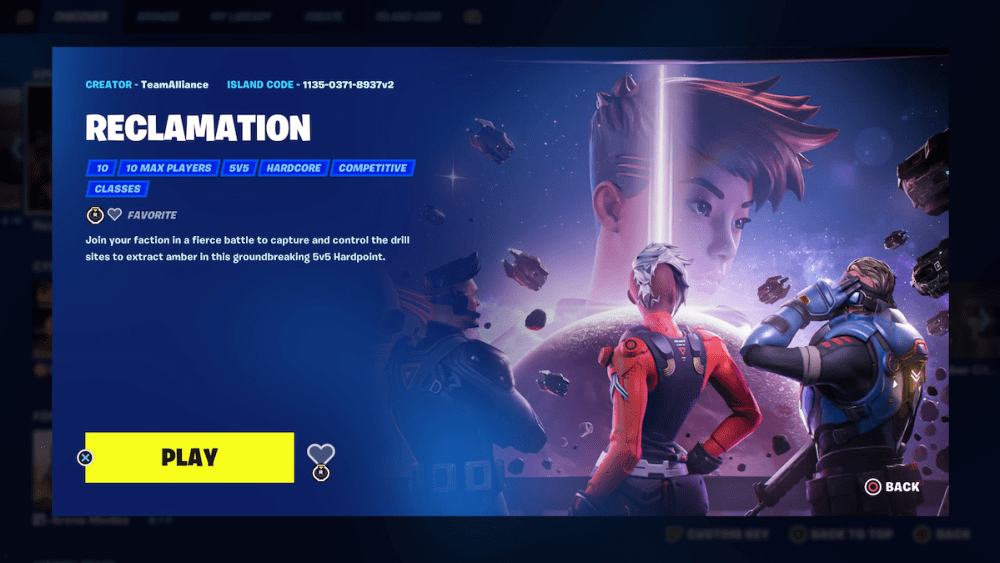 In this level, players begin their 5v5 team deathmatch on board a spaceship, which makes for a very theatrical opening. Everything feels like a much more seasoned multiplayer experience, even the cutscene of the drop pods landing. The entire battlefield has the appearance that a Crucible PvP match from Destiny was rebuilt.
Deserted: Domination – 8035-1519-2959v2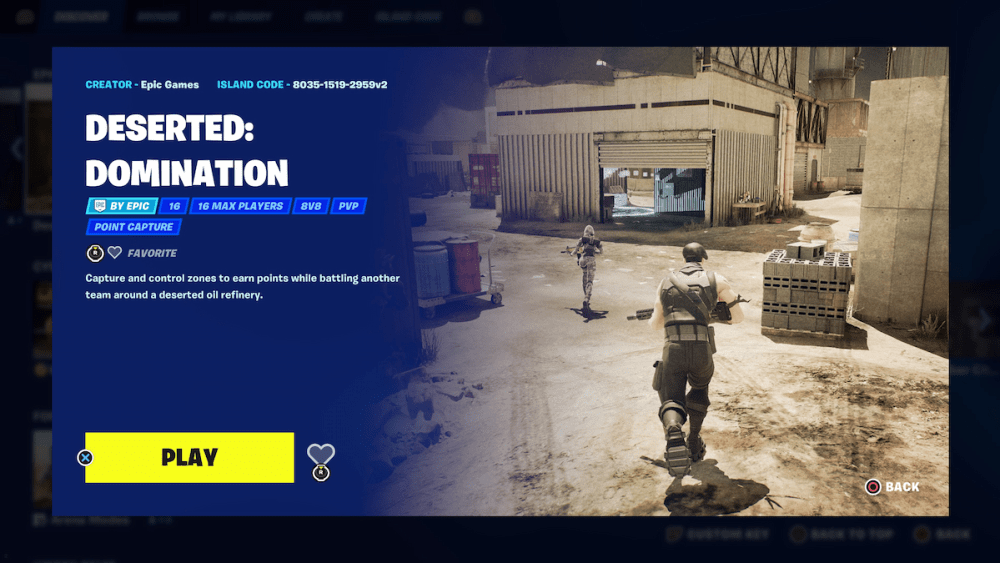 The third and final map in Epic Labs' trio for Creative 2.0's launch is called Deserted: Domination. If you want to play the traditional Fortnite capture point game type, this game option is for you. You can choose one of seven loadouts before the round starts: infantry, scout, defender, sapper, sniper, trooper, or shotgunner. You can utilize a different set of weapons and tools from each loadout to beat your foe. To acquire enough points to win, either capture and hold zones or wipe out your opponents.
The Space Inside – 9836-7381-5978v1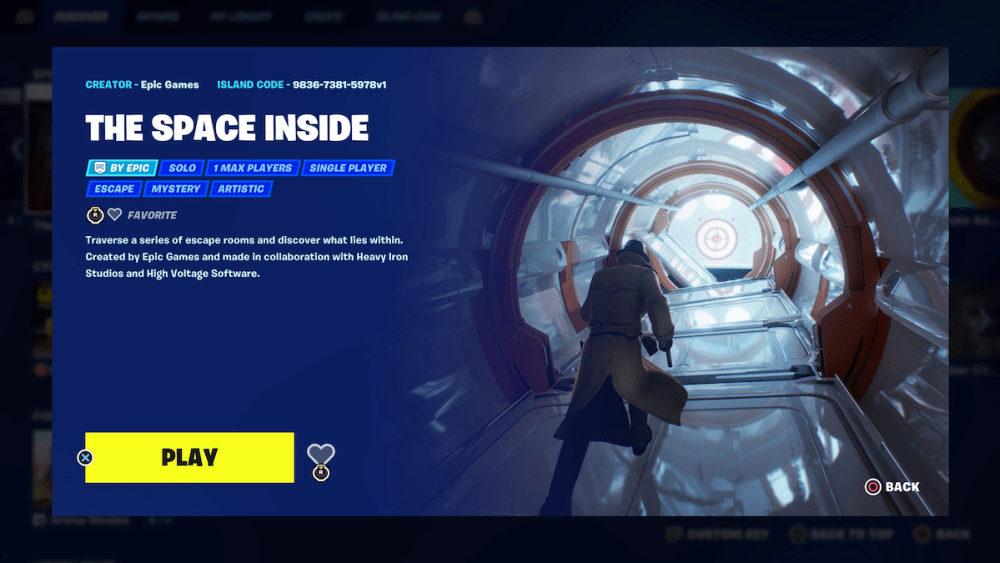 Epic produced a single-player mystery map called The Space Inside that leads you through a number of escape chambers. This map has several different aesthetic elements and leaves you wondering what will happen next. The Space Inside also makes use of the new first-person mode to keep the experience engaging and the focus on the work at hand.
Forest Guardian – 0348-4483-3263v27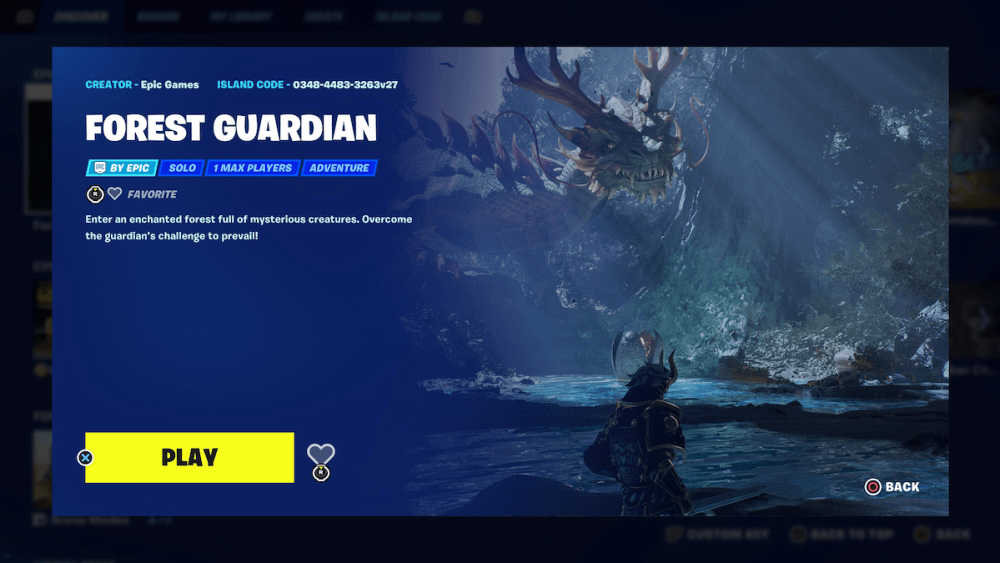 The Unreal Editor was used by Epic Labs, a group of programmers within Fortnite creator Epic, to produce a visually spectacular Fortnite experience. You must complete the woodland Guardian's task and travel a short distance through an enchanted woodland to receive your reward. This imaginative map shows what future maps might and should look like. It is succinct but powerful.
Atlas OG Battle Royale – 2179-7822-3395v11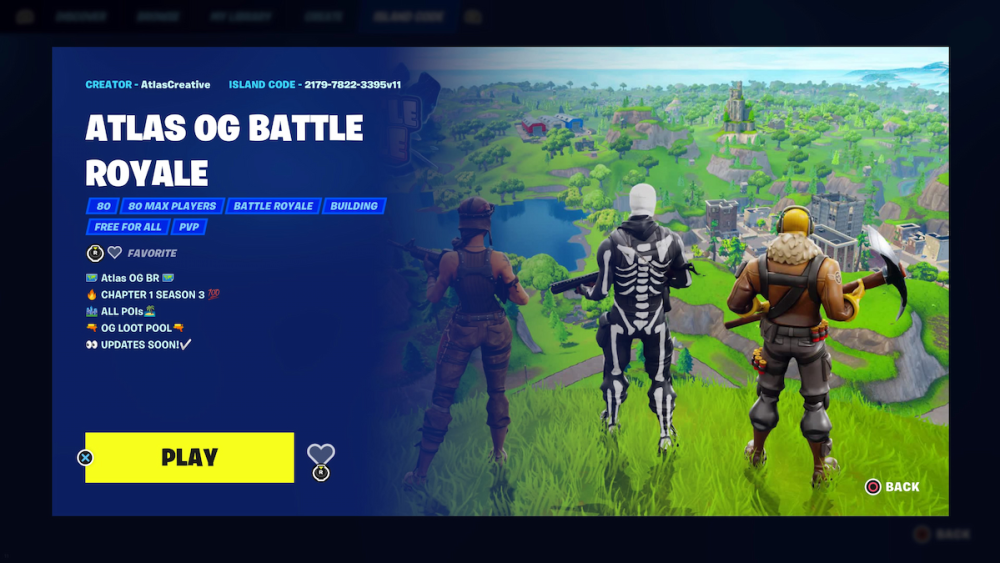 Remaking early Fortnite maps was one of the features gamers were looking forward to when Creative 2.0 was first introduced. One outcome of a contest between two powerful creative forces to see who could recreate the Chapter 1 map more quickly is this. Up to 80 people can simultaneously enjoy the original Chapter 1 Season 3 map, which brings back so many fond memories for fans.
You might like these:
10+ Most Horniest Characters in Anime
From The Yakuza's Guide to Babysitting meet The New Loid Forger
If you'd want to see more incredible Fortnite Creative 2.0 Maps, let us know in the comments section below!